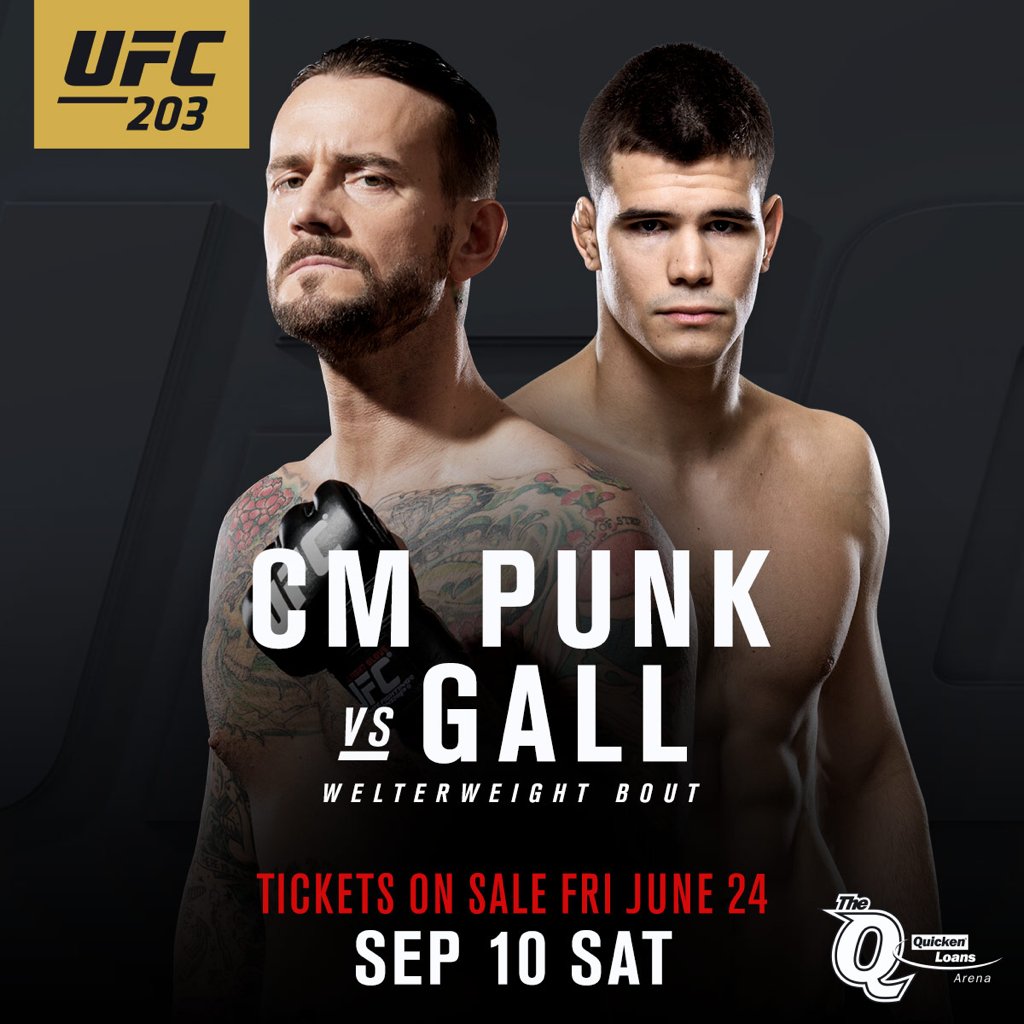 After many delays, which led to even more question if he would ever step foot in the octagon, on September 10th, CM Punk will make his long-awaited UFC debut when he faces Mickey Gall in a welterweight bout at UFC 203 in Cleveland, Ohio.
UFC 203 is headlined by Stipe Miocic, defending the heavyweight title for the first time against Alistair Overeem. In the co-main event, Fabricio Werdum, who lost the title to Miocic, looks to get back in the championship picture as he takes on Ben Rothwell. 
CM Punk's debut was rumored to take place at UFC 202 in August, but that show doesn't need the extra star power since the Conor McGregor vs. Nate Diaz rematch will draw more than enough money on its own.
UFC 203 is a different animal because it will be Stipe Miocic's coming out party as a featured attraction. While Zuffa hasn't notably marketed the stoic firefighter, becoming the heavyweight champion has changed that. CM Punk will draw a large audience, and it's good business if those same people witness a crushing knockout from Miocic.
Punk's opponent, Mickey Gall, is a 24-year-old 2-0 prospect who earned a 45-second submission win over Mike Jackson back at UFC Fight Night 82 in February to secure the fight with the former WWE superstar.
The signing of CM Punk with UFC was announced in December of 2014, with the Chicago native's debut originally planned for summer 2015. While training at the renowned Roufusport gym in Milwaukee, injuries from his pro wrestling days and an abundance of caution from trainer Duke Roufus have delayed Punk's maiden voyage into the octagon on several occasions.
At 37 years old, along with reports of not faring well in his training, Punk's chances at victory look meek. Still, all the doubt and speculation can now be put to rest. CM Punk will fight live on pay-per-view, and we'll all get to see what unfolds.